Employment & Rental Opportunities
Employment Opportunities
The Port of Coupeville has no employment opportunities available at this time, but we are always looking for skilled community members to eventually join our team.  Please call Chris Michalopoulos, the Executive Director, at 360.222.3688, or, you can email me at executivedirector@portofcoupeville.org if you are interested in working with us.
Thank you for the privilege of serving you!
Chris Michalopoulos
Rental Opportunities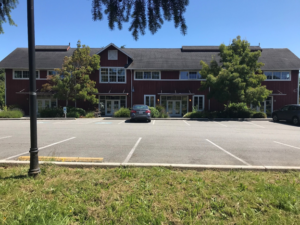 Are you looking for a beautiful office, retail, or studio space for your business? Then Suite C-101 in Greenbank Farm's Barn C is just the place for you! This 940 square foot commercial space provides ample lighting and wall mounted shelf space, as well as a large storage room that can be used as a back office. It also includes its own private bathroom and both a front and back entry for easy loading and unloading of merchandise or office supplies. Greenbank Farm is in the middle of Whidbey Island and frequented by both Islanders and tourists alike! At just $0.86 a square foot, this space will not be available long, especially with both short-term and long-term leases available! For more information or to schedule a time to view the space, please contact the Port of Coupeville by email at executivedirector@portofcoupeville.org or by phone at (360) 222-3688.